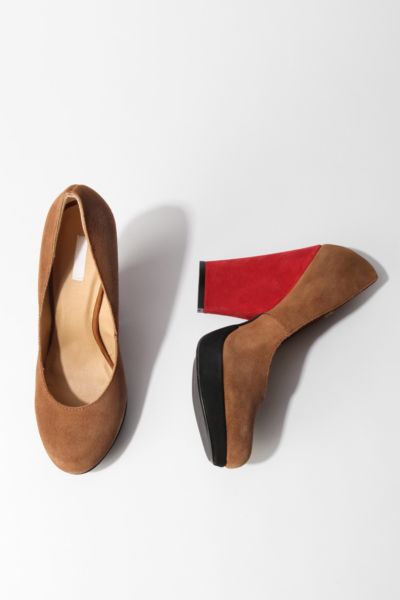 Shoe cravings...
I am glad to say... gone are the days of the stiletto and hopefully we can now finally move onto the days of more comfortable heels that are not out to break our ankles at every sidewalk crack. The chunky heel is in (thanks to the clog)! I mean, look at the UO shoes pictured above. I want them so bad,
so bad
for the spring, when I can finally reveal the skin on my feet without my feet getting frostbite...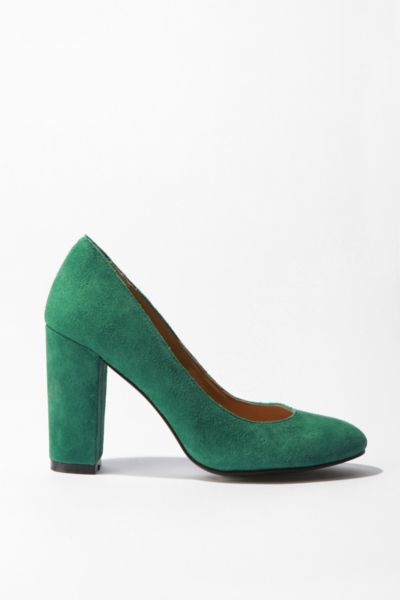 Time to update my shoe closet (yet again)....
I am so ready to chuck away my old pumps and replace them with these snazzy pumps for the summer. I love the colors... Clearly I have been online shopping on UO too much, but I just love the pumps they have! They have it in this great green color but also in this coral-ish orange color... Dilemma. I'm getting sidetracked, but the point is, I love this pump-clog hybrid. It makes pumps so much more attractive to me. Totally loving this revamp. My old perception of the pumps was something not fun, totally professional, and serious. And now I am finally seeing the playful edge and the younger side.... finally!
Viktor & Rolf camel pumps I wish I could afford..
Part of it, though, is because I have a rustic love for leather and wood. I blame the clog phenomenon, where I fell in love with the thick wood heels and now, naturally, I've fallen prey to these chunky pumps.. But say what you may, I want a pair of these for the spring and I want them now!
Photo Credits: UO x2, Style.com